It has a Mediterranean climate, a privileged location by the sea, a hedonistic atmosphere, and a young and international population. It seems impossible that it is the sister of Jerusalem, the capital of the most important monotheistic religions in the world. Yeah! It is Tel Aviv, an amazing city filled with a vibrant nightlife and a wide variety of options to enjoy.
It is also considered one of the best destinations to live and enjoy the festive atmosphere of the Middle East and the Mediterranean, bringing together all the lifestyles of a young and multicultural city.
Tel Aviv has the advantage of having 300 days of sunshine a year, a very long coastline, and buildings with modern designs, including skyscrapers, which has earned it the nickname "Miami of the East". Its leisure offer can be compared to renowned cities such as in Europe and New York.
From chic cocktail bars to underground nightclubs, Tel Aviv has something for every taste and pocket. Also, you should keep in mind that the party starts at 2:00 in the morning and reaches its climax around 4:00 in the morning. You must consider that the best nights are Thursday and Friday, since most Israelis rest on Saturday for "Shabbat".
The beaches are also meeting and leisure points, as they host numerous parties in clubs such as Hilton Beach and Garden Beach, among others. Countless festivals are held here as well throughout the year.
Where to find the fun?
Av. Rothschild and the Harakevet district are the epicenters of nightlife in Tel Aviv, with a high concentration of elegant bars. Towards the southern end of this area are the most popular places.
Allenby Street and Ben Yehuda Street are known for more casual fun, with cheaper pubs and bars, some with a go-go atmosphere.
Jaffa, now part of Tel Aviv, offers a similar atmosphere to Karaköy in Istanbul and is very crowded, especially with the hipster-style youth.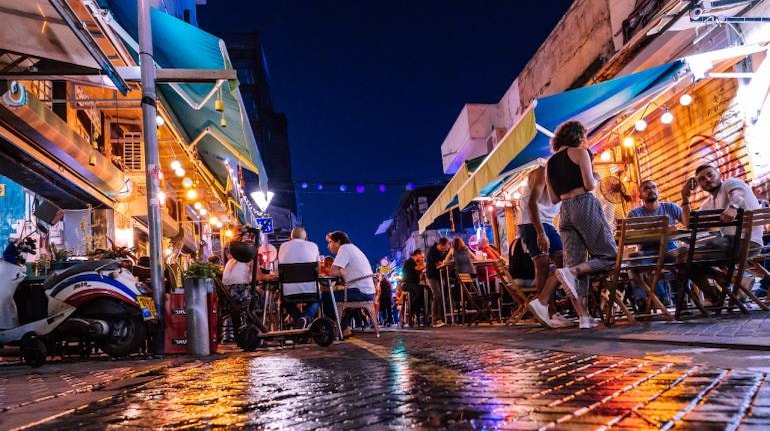 The Florentin neighborhood, near Jaffa, has a similar atmosphere and is known for being the student neighborhood, as well as having an industrial area where more alternative clubs are found.
Tel Aviv Port is a vibrant place with an undulating wooden promenade. Here you will find numerous clubs, restaurants, cafes, discos and music festivals are also held here. Dizengoff Street in this area is also very popular due to the locals that surround it.
Sorona is an outdoor area with a shopping center where you can enjoy musical performances and a movie theater.
Culinary scene
If you are a lover of gastronomy or simply want to complement your fun nights, in Tel Aviv you will find a very varied culinary offer that satisfies all tastes. We recommend trying Arak, a popular anise-flavored drink that will surprise you with its freshness.
Since it is impossible to mention all the bars, clubs and discos due to their quantity and variety, we will only mention the most important ones, either due to their age or recognition:
Popular with locals, this bar has an underground, alternative vibe with a wide range of African and Middle Eastern music. Although it is small and often crowded, the decor is exceptional and there is space to relax or dance to the music.
Preferred by students and local celebrities alike, Radio EPGB is a relatively new addition to Tel Aviv's lineup of clubs; however, it is quickly becoming one of the most popular. The music leans towards electro and house; the decor is rock 'n' roll style, and the drinks are cheap.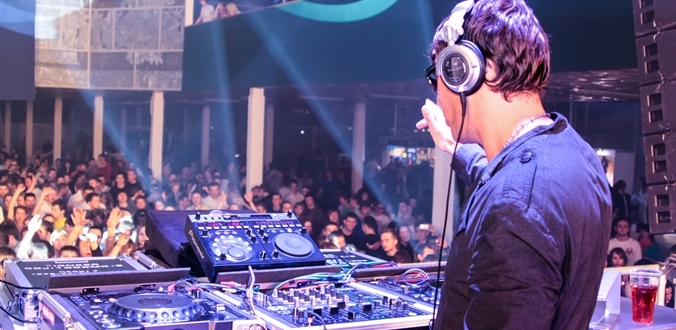 This is a chilled-out basement venue with the best resident DJs, a great atmosphere and great food. Deep house night draws the crowds on Saturdays and Wednesdays, while other days offer electronic, trance, jazz, and funk music.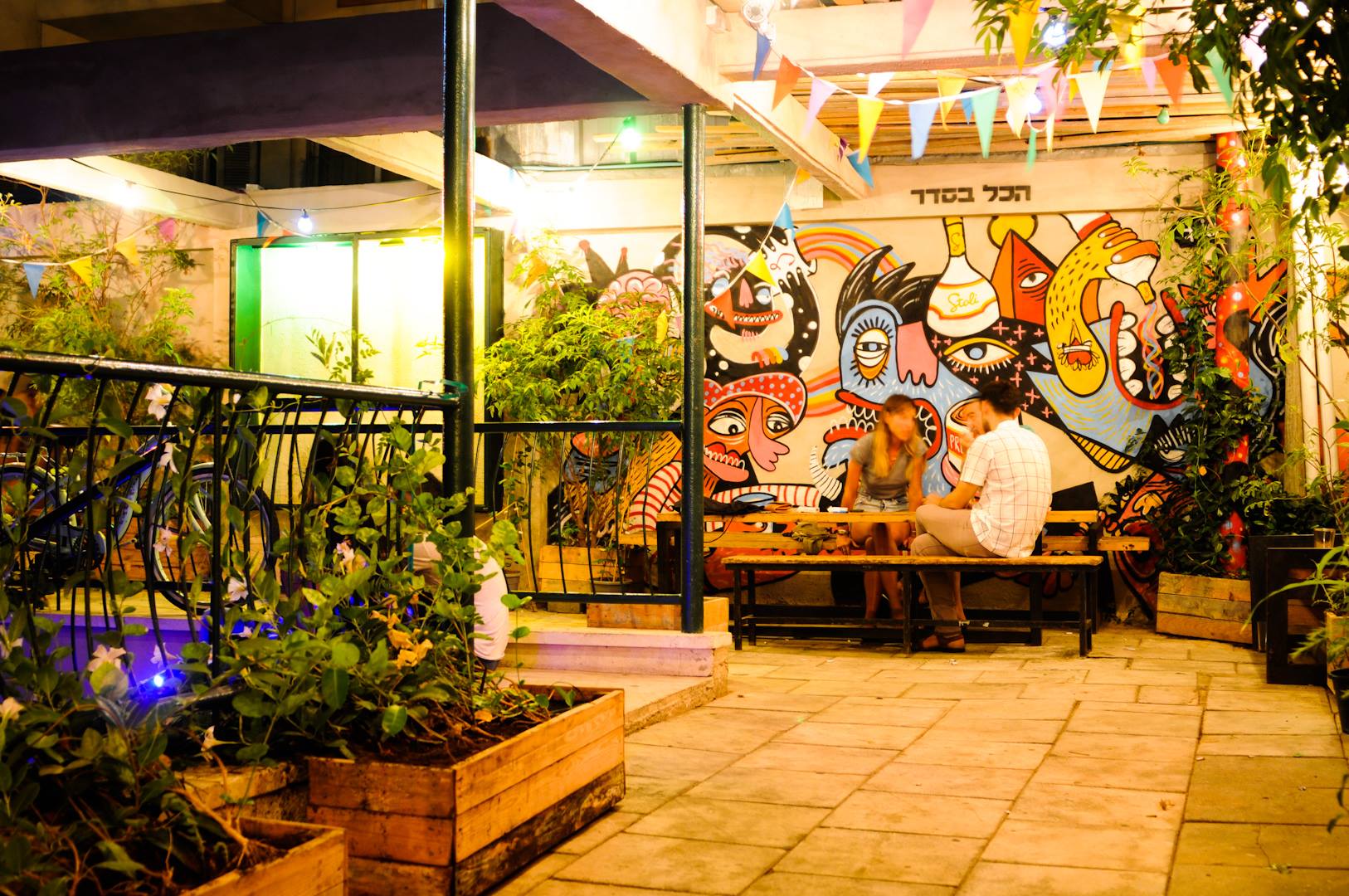 It is a place with a lounge atmosphere and dim lights, voted the best club in Tel Aviv. Its interior is divided into three zones: a large open space for socializing and relaxing, a small vibrant dance floor with a lively atmosphere, and another with live music. The club hosts various events ranging from art exhibits to DJ nights. This alternative club is one of the benchmarks of Tel Aviv's nightlife.
It opened its doors in 2016 and has already become very popular with Tel Aviv's hipster crowds as a space to relax, drink, meet friends and listen to great music, including occasional live performances and sets from Tel Aviv's best DJs. With multiple rooms and a huge outdoor garden, Sputnik is a cozy place to enjoy a drink or kick back on the dance floor.
Havana is a club in Tel Aviv specializing in Latin American music. Here you can dance salsa almost every day of the week. The evening begins with a one-hour lesson before the actual party. It is the ideal place to dance and meet new people.
Ideally, you should explore all the Tel Aviv districts mentioned above and visit the clubs and bars that appeal to you the most. Let yourself be enveloped by the atmosphere that this city offers you; just enjoy and have fun.
Contact us and book with us. Give yourself this chance!