Hello adventure lovers! If you are here, you surely have a traveling spirit and you love to discover destinations that are out of the ordinary. Today I have something special for you, a journey through five hidden gems of Greece that are just waiting to be discovered by your curious eyes. So, are you ready to be transported to these magical destinations?
Karpathos
First on our list is Karpathos, an island hidden in plain sight between Crete and Rhodes. Despite its stunning beauty, it doesn't draw the tourist crowds of its more popular neighbors. Karpathos is home to a culture rich in traditions and folklore, thanks to its isolation and rugged terrain. Inland towns like Olympos are like living museums with incredible panoramic views. And we can't forget about its spectacular beaches like Apella, Achata, Diakoftis, and Kyri Panagia, all with vibrant colors and a fraction of the crowds seen on other, more popular islands.
Lipsi Archipelago
If you love exploring islands off the beaten path, the Lipsi Archipelago is for you. With over 40 small, uninhabited islands to discover, you'll have plenty of adventures ahead of you. The most impressive is Aspronisi, with its dazzling white stone beaches. The only inhabited island is Lipsi, a place where life is lived slowly and the beaches are fantastic. The sea is an incredible shade of turquoise and, except in August, you will encounter few tourists.
Elafonisos
Elafonisos, not to be confused with the famous Elafonisi beach in Crete, is a little lesser known island but with equally beautiful beaches. In ancient times, deer roamed freely on this island of just 8 square miles. Greek tourists and passing yachts are the main visitors to Elafonisos, which also attracts a few foreign tourists who travel by road through the Peloponnese. In Elafonisos you can enjoy fresh fish in the taverns of the small port and the soft white sand beaches.
Vikos Gorge and Zagoria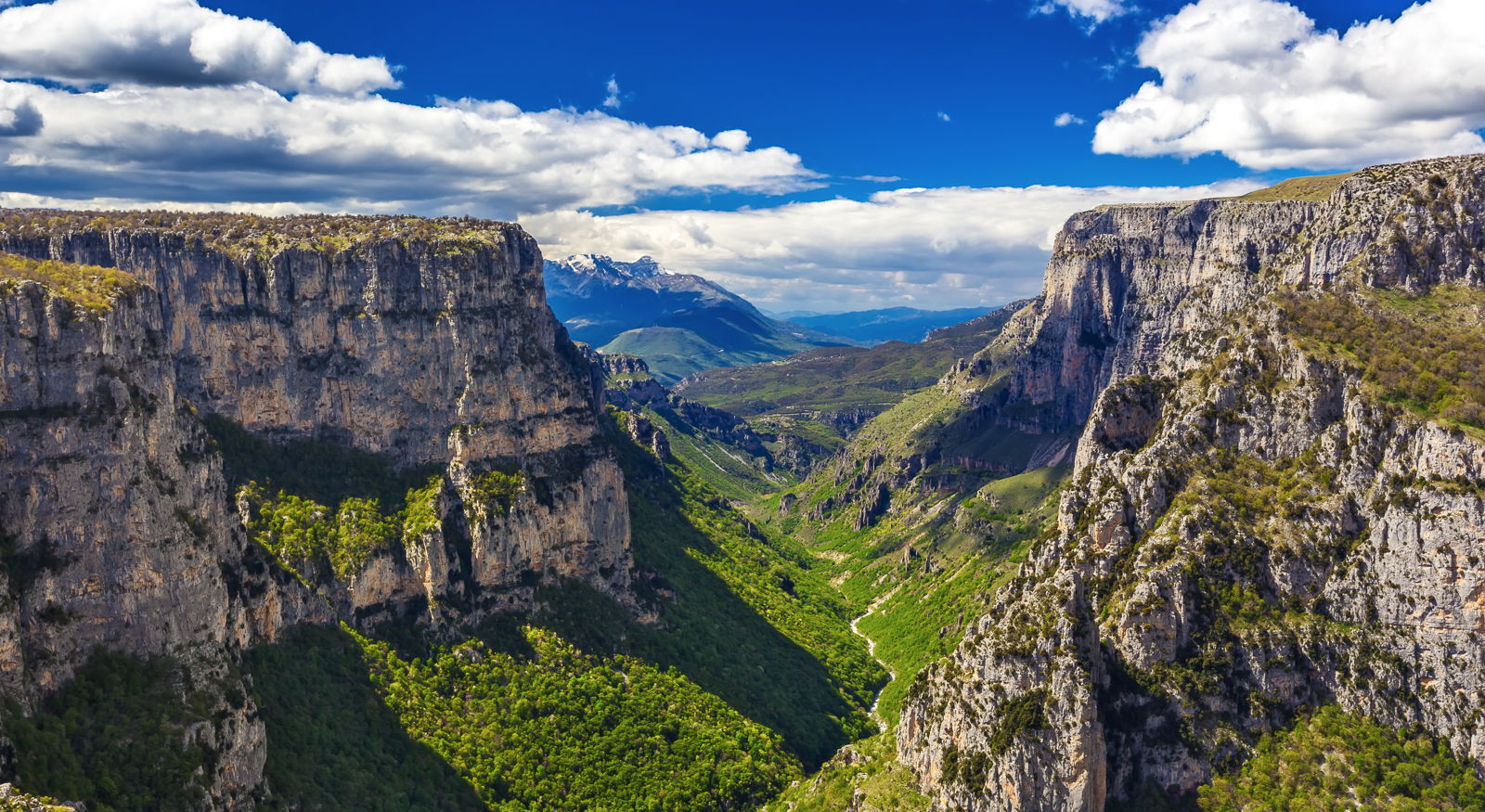 The Vikos Gorge, also known as the "Grand Canyon of Greece", is one of the deepest and most visually stunning gorges in Europe. Although it is often overshadowed by the more famous Samaria Gorge in Crete, the Vikos Gorge, located in the north of the country, far from the main tourist areas, is definitely worth a visit. In the region you will also find a stone forest and the beautiful stone villages and bridges of Zagoria.
Tinos
The last stop on our journey takes us to Tinos, a virgin island that is often overlooked by tourists in favor of its famous neighbor Mykonos. Tinos is surprisingly green and is one of the most fertile places in the country, which means it has a tradition of great food and wine. Don't miss the historic dovecotes that are unique to Tinos. These structures were built by the Venetians in the 18th and 19th centuries to attract pigeons for meat and dung and are decorated with striking geometric patterns.
Now, while these hidden gems may be off the beaten path, that doesn't mean you can't enjoy luxurious accommodations during your visit. EVBrocks.com offers a selection of charming villas in Greece, perfect for relaxing after a day of exploring. Why not experience Greece from the comfort of the Aqua villa, Paradise villa or Villa Bella? These villas offer all the comforts of home with the added bonus of being surrounded by the natural beauty and rich history of Greece.
I hope this virtual trip through Greece has inspired you to pack your bags and explore these hidden destinations. Remember, the true beauty of traveling lies in discovering hidden treasures and having experiences that take you out of the ordinary. So, what are you waiting for? Greece awaits you!