Have you ever imagined sliding off the edges of an active volcano or exploring the depths of an ocean teeming with colorful marine life? And how about walking through ancient Buddhist temples or strolling through rice paddies that seem to stretch on forever? If your answer is yes, then Indonesia is your dream destination. This vibrant archipelago, made up of more than 17,000 islands, offers an impressive diversity that leaves no one indifferent.
Begin your adventure on the famous Mount Bromo. Imagine a sunrise in which the sun slowly rises, bathing a vast desert, mountains, and fields of flowers with colors. From there, embark for Bangka Belitung Island, famous for its white sand beaches, palm trees, and granite rocks. Lose yourself in its colonial buildings and discover the smaller islands that surround it, each with its own authentic and unspoiled beauty.
The Charm of Bali by Bike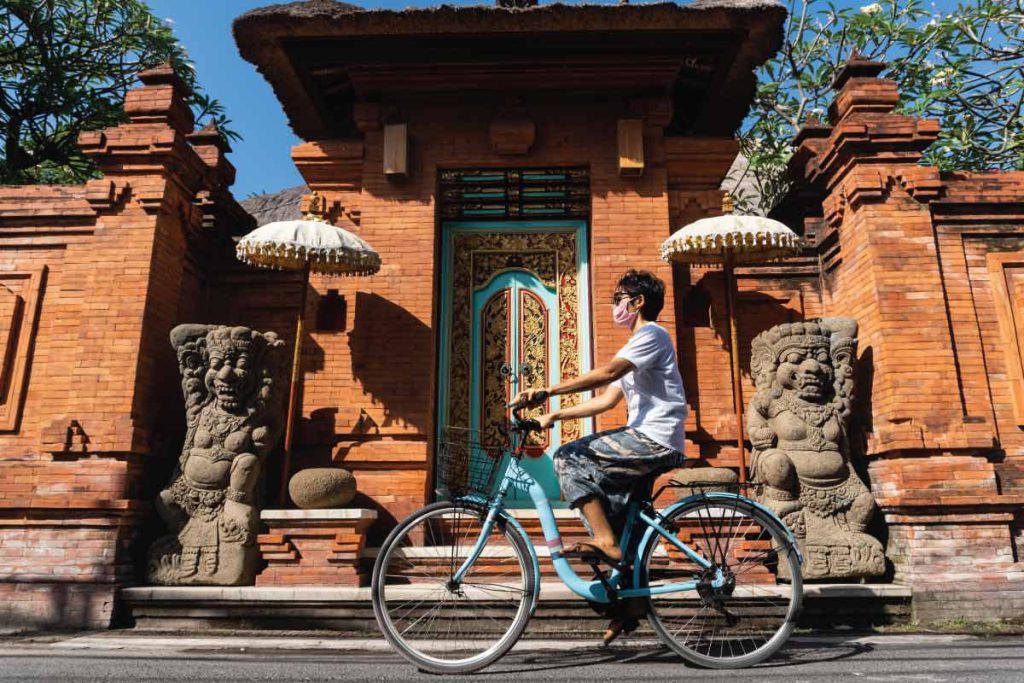 Imagine cycling around the beautiful island of Bali, feeling the wind on your face and the sun warming your skin. In Bali, you will not only enjoy the panoramic views of the mountains and the vibrant green fields, but also the surprises that await around every corner. One of them is the Pura Ulun Danu, a temple located on a lake, where you can attend a religious ceremony full of color and joy.
Meeting the Inhabitants of Monkey Forest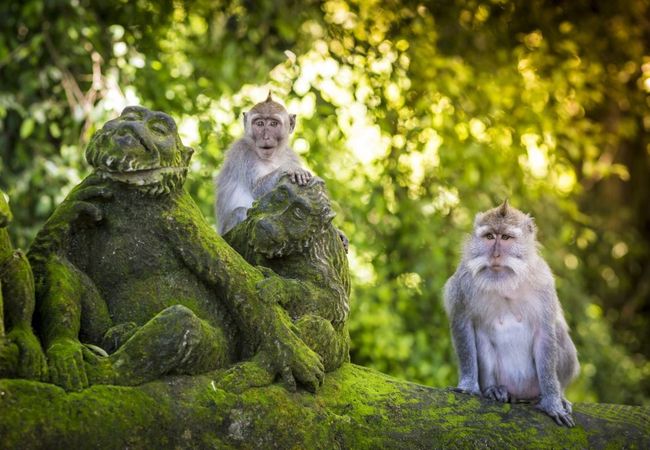 If the idea of exploring the jungle and meeting its playful inhabitants appeals to you, then you must visit Monkey Forest in Ubud. Here, hundreds of monkeys wait to interact with visitors. But beware, these cute animals are famous for their love of shiny objects and their ability to "borrow" sunglasses, hats, and water bottles.
A Sunrise on the Top of a Volcano
If you are looking for a challenging adventure, you should try the ascent of Mount Batur to see the sunrise. Upon reaching the summit, you will be rewarded with a view of the rising sun that will make you feel on top of the world. And all this before 9:00 am.
The Refreshing Charm of Nungnung Waterfall
Bali not only offers mountain and jungle adventures, but also refreshing water experiences. Nungnung Waterfall is a wonderful place where you can swim at the base of a waterfall with fresh and energizing water. Although the road to get there can be demanding, the beauty and tranquility that you will find there are completely worth it.
Exploring the Mysteries Under the Sea
For those who love the sea and underwater life, diving in Tulamben is an unforgettable experience. Here, they will be able to explore the wreck of the USS Liberty, a ship that was torpedoed in 1942 and eventually abandoned on Tulamben beach.
These are just some of the adventures that Indonesia has to offer. For more exciting and adventurous destinations, remember to visit evbrocks.com.